A new way
To ride a personal watercraft
1:1 Ergonomic Model
This was to figure out the control mechanism, main touchpoints, and overall size
Choosing...
the one my professor wasn't keen on.
Form Iterations
Hydrofoil Ideation
1/16 will move forward, which will it be?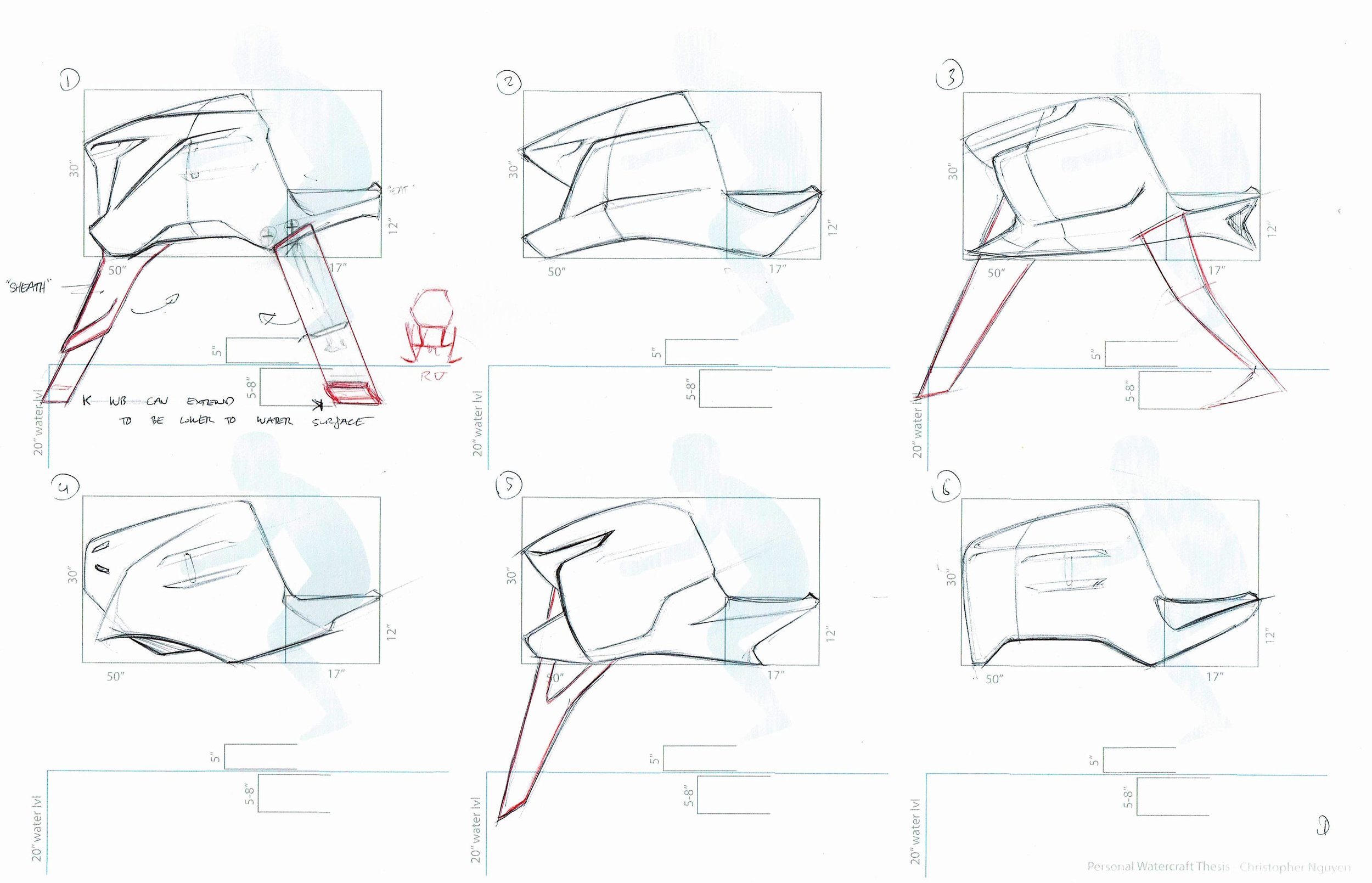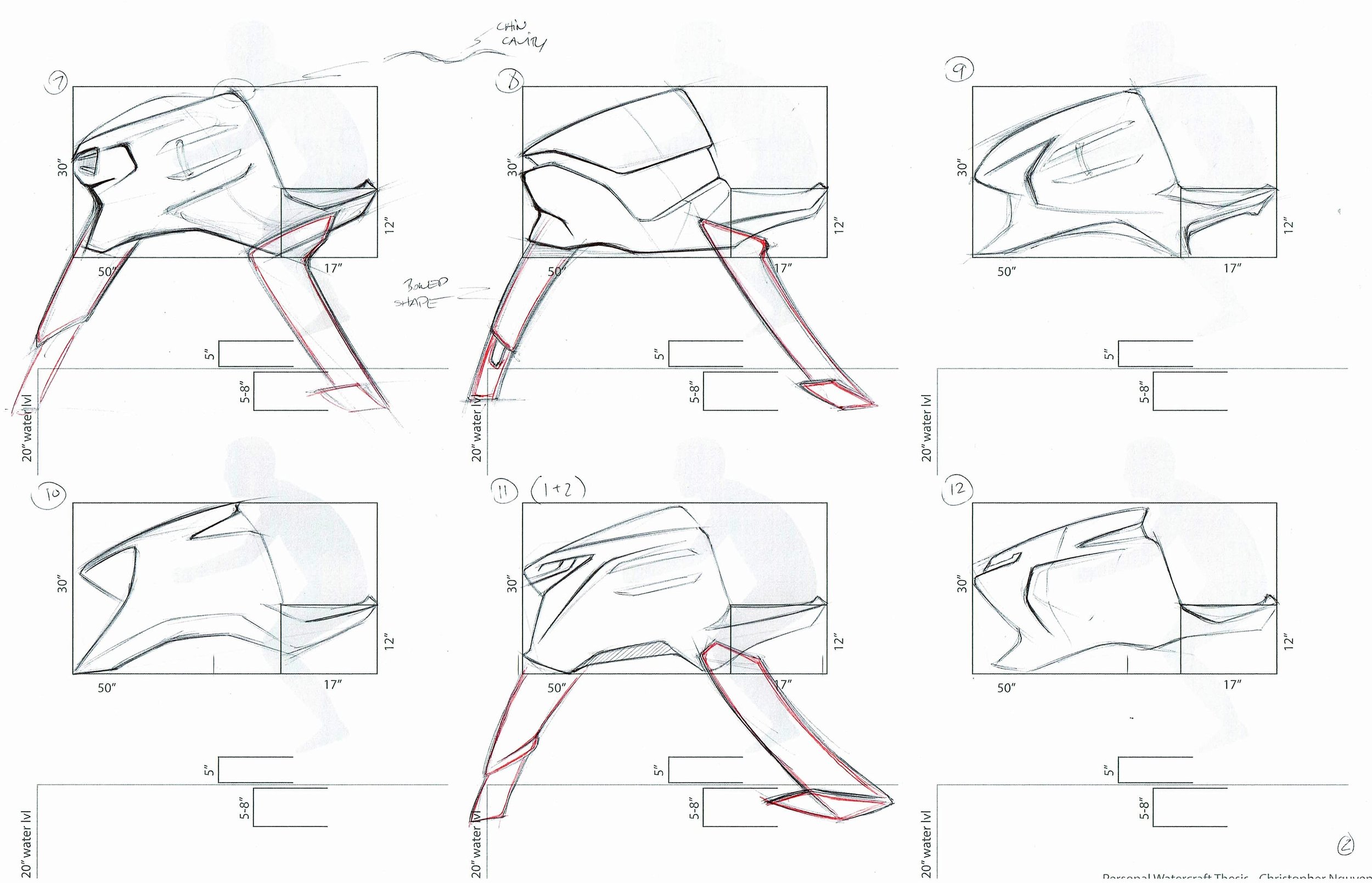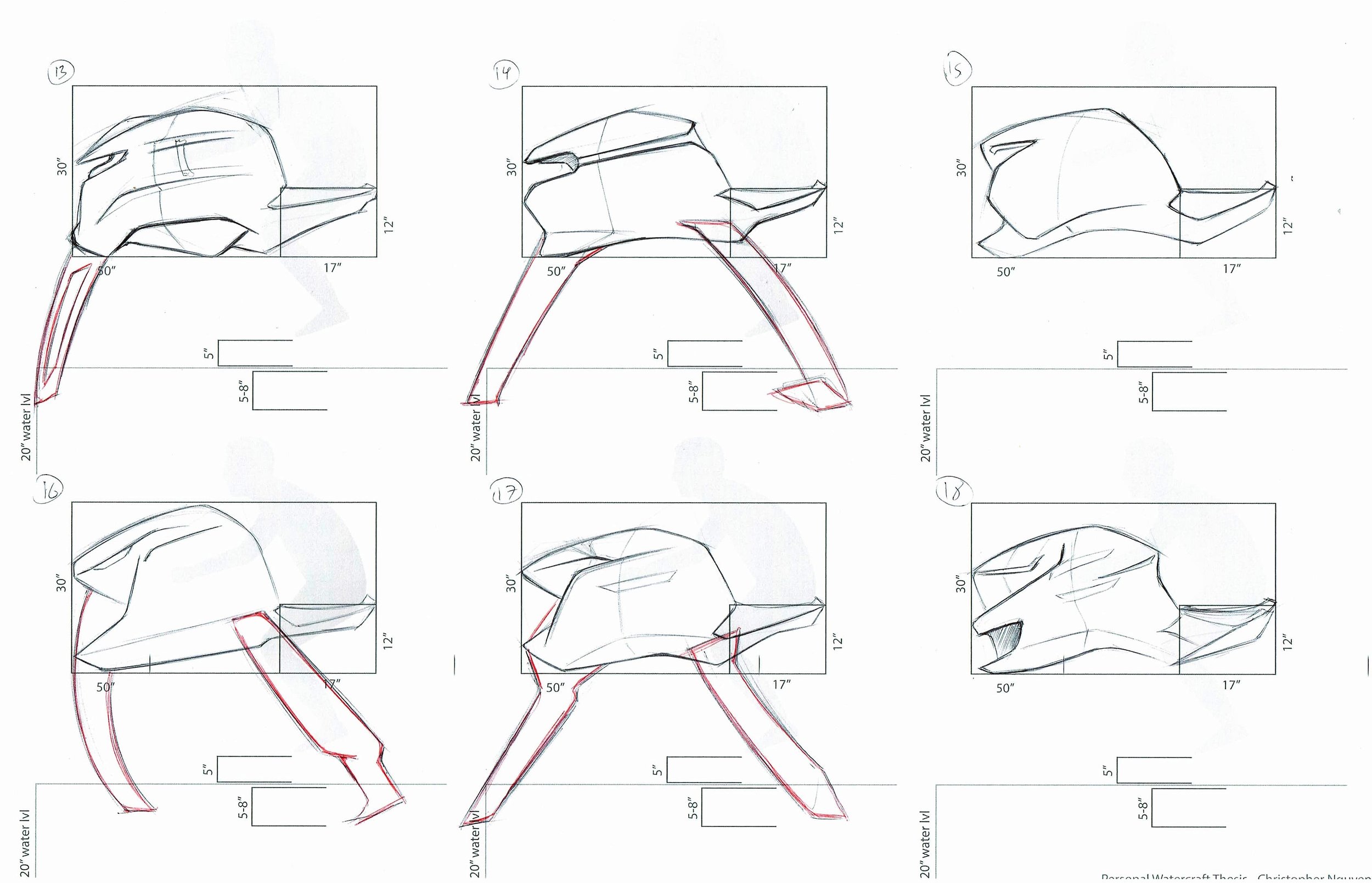 (Above) Program: Meshmixer (Below) Program: Cura
Bondo and Superglue
Body Filler & Scratch Filler
Aluminum Foil
Good for masking nooks and crannies unlike paper!
I hope you enjoyed my process!